Highlights from AAAI 2020
Earlier in February I was at the Thirty-Fourth AAAI Conference on Artificial Intelligence (AAAI-20) to get a better feel for the general trends of the field and learn as much as I could (I did not to present anything, though). It was time well-spent. In this post I summarize some of the points that were particularly interesting to me. Since there was so much great content, it would be very difficult to summarize each presentation or talk. Instead, I will group it all in common themes and address the theme as a whole, commenting on the key points that showed up in a related presentation. The complete schedule and papers can be found through the official guide. Furthermore, many of the keynotes are available online for viewing now, I strongly recommend watching most of them, truly thought-provoking material.
Healthcare
Healthcare was a pervasive theme. There was an excellent tutorial about Precision Medicine, many regular research papers that addressed health issues, a workshop on Health Intelligence (which unfortunately I could not attend because it was sold out), and a special edition of AI in Practice dedicated to the theme with excellent keynotes. I find all this revealing, since it suggests that this might very well be one of the next booming sectors in information technology, like financial services before it. Key points: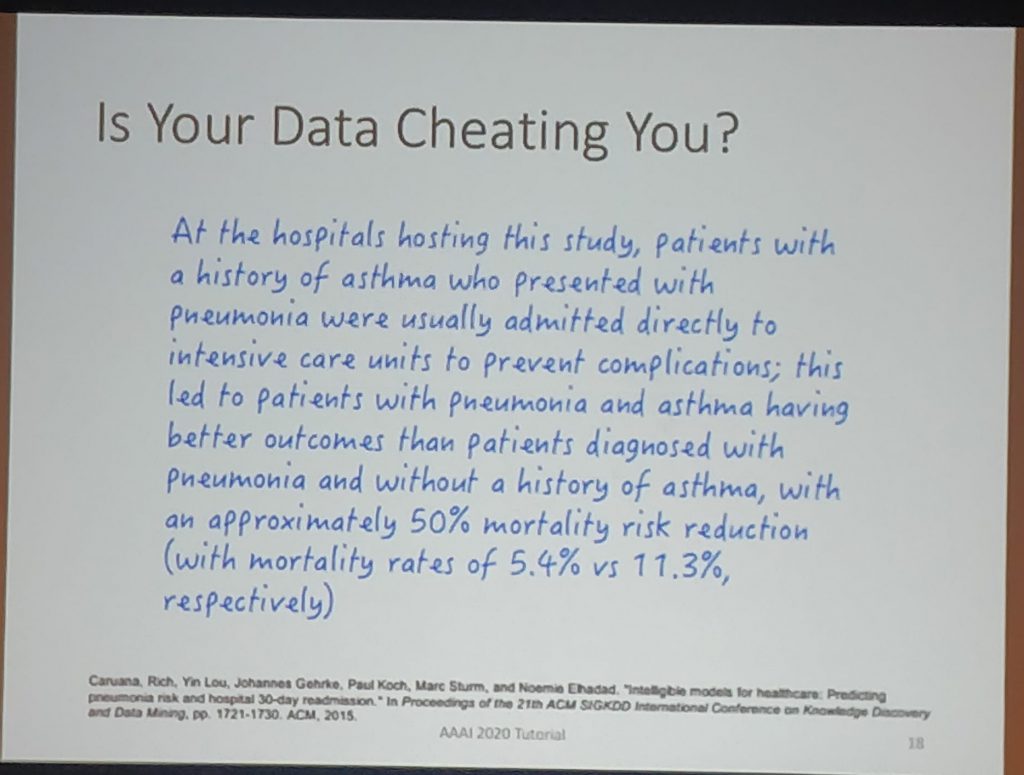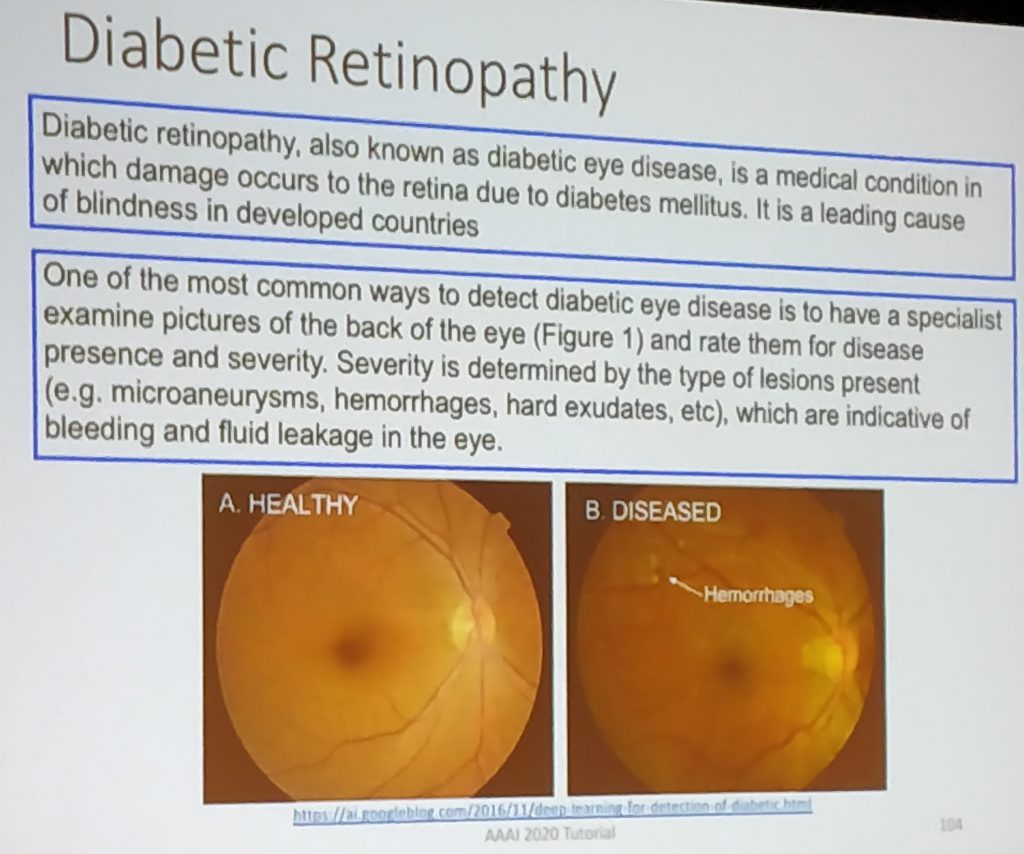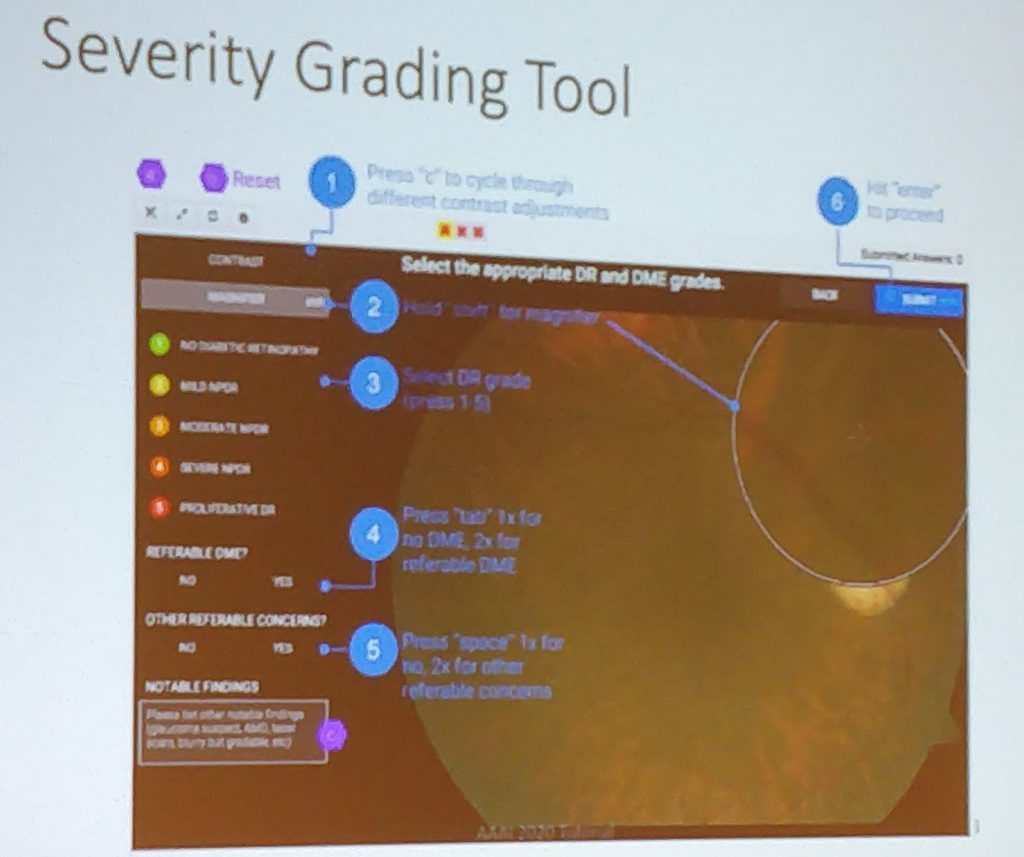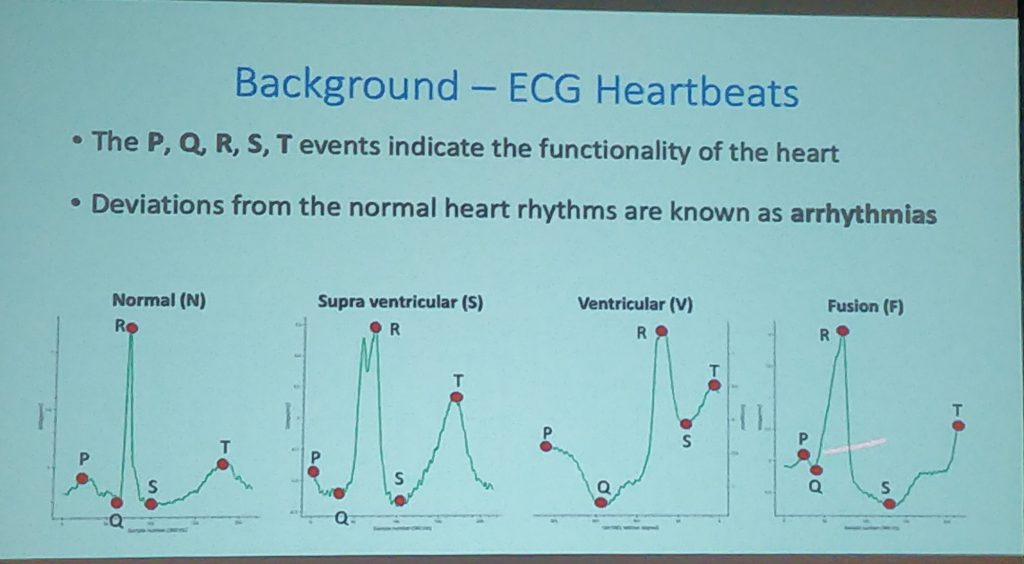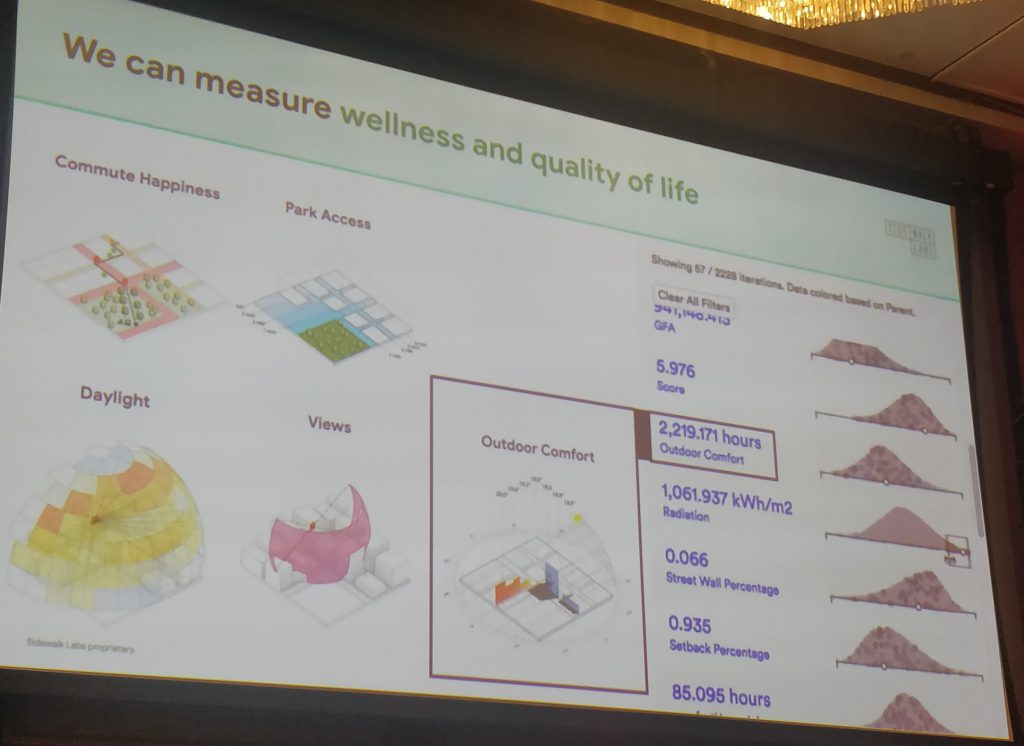 Intelligibility
Intelligibility is a more complex subject than I had realized.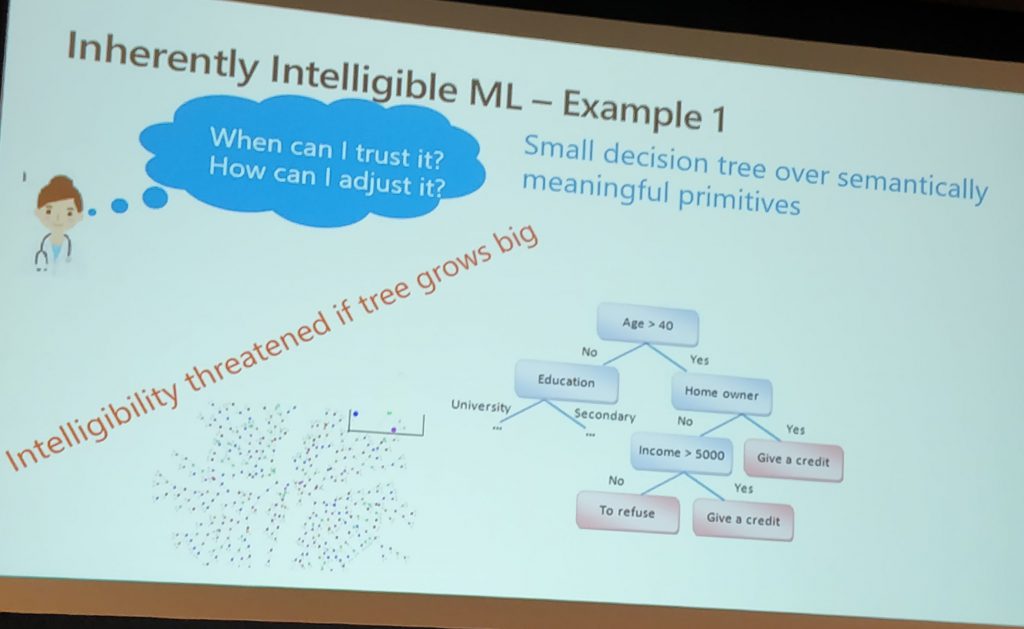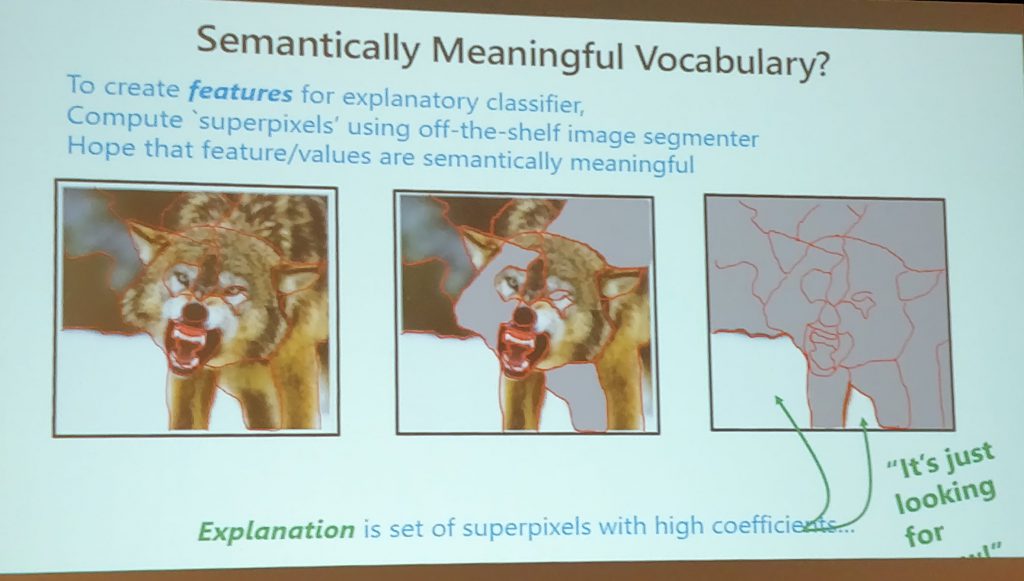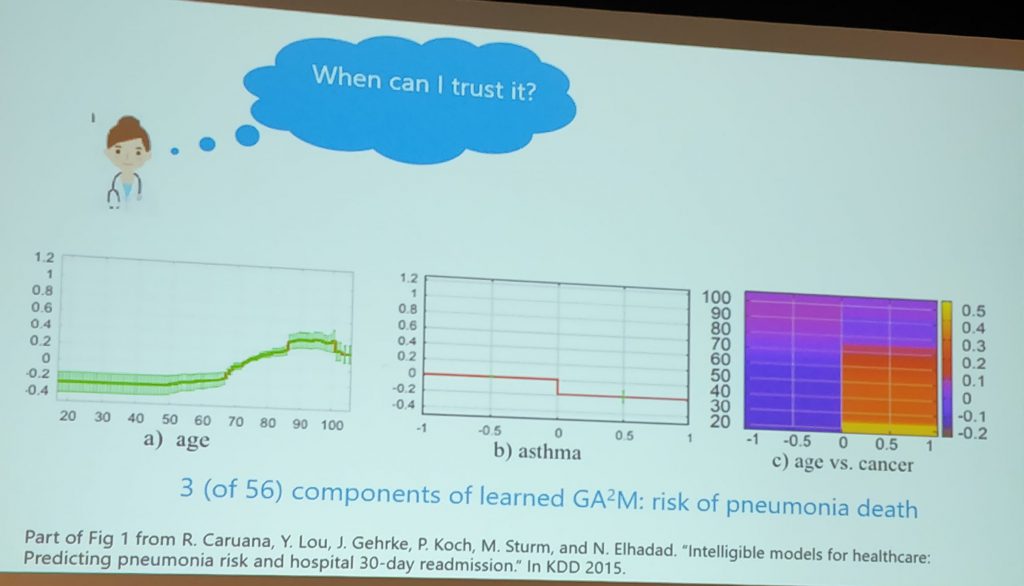 Causal Inference
Causality was also a very popular theme.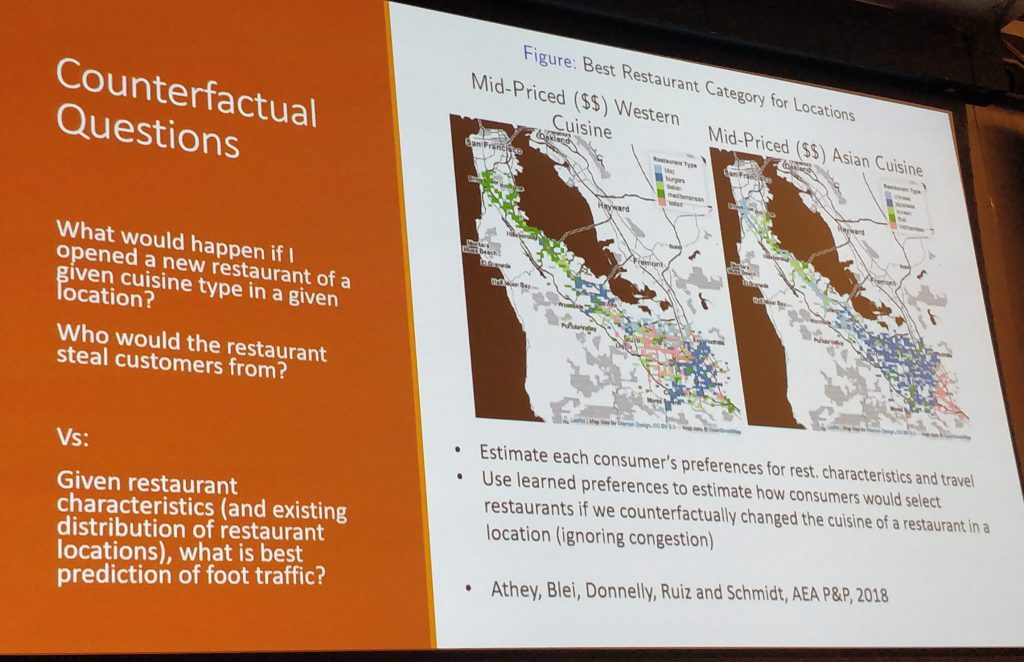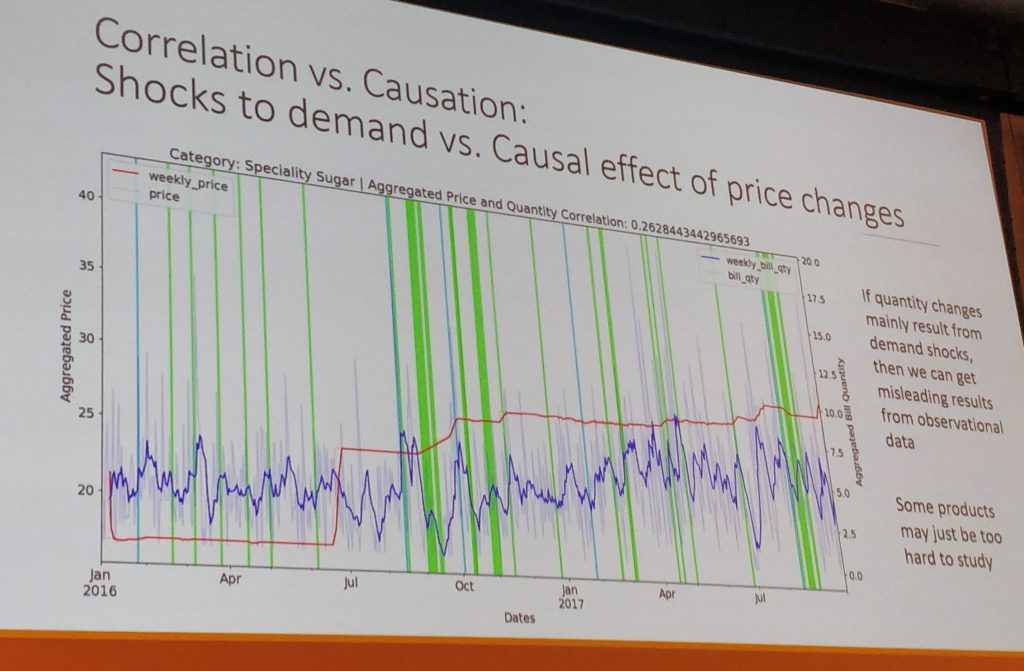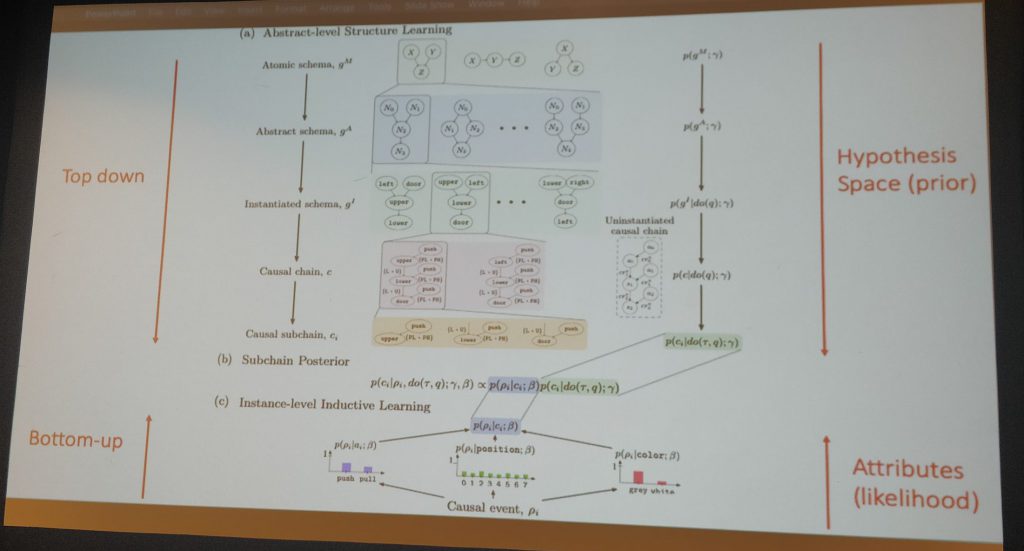 Scientific Discovery
Scientific discovery is a form of learning and therefore should be subject to computational reasoning.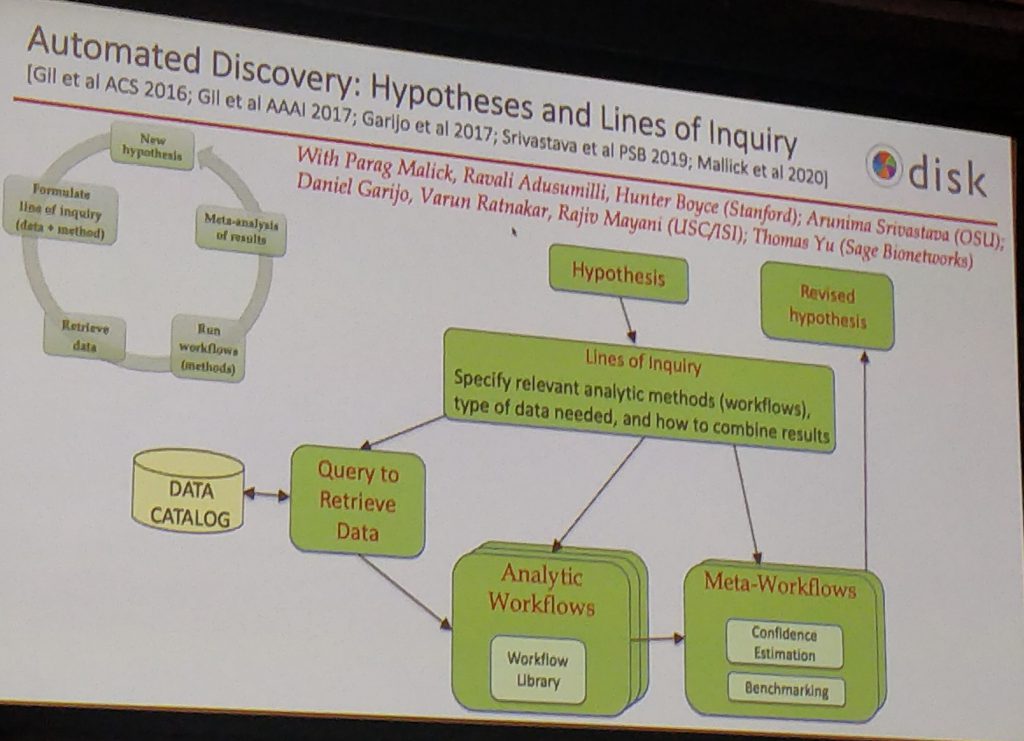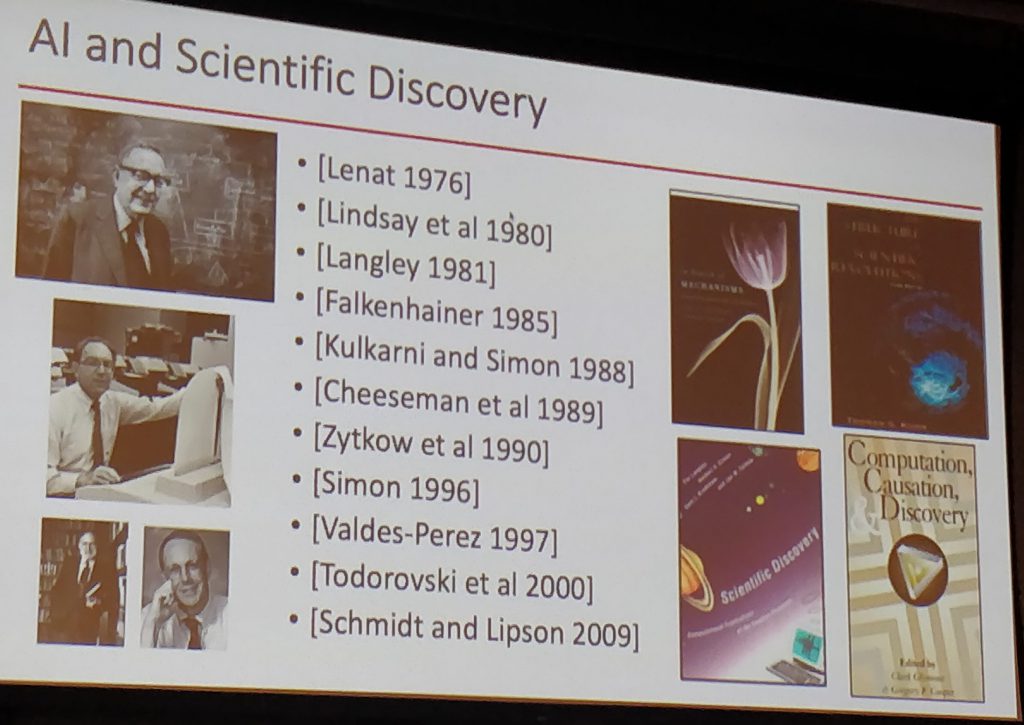 Games and AI
Games are an interesting way to explore intelligence and recently we have seen impressive progress. However things are not so simple.
Relational Information Extraction and NLP
There was a lot of NLP content. What caught my attention, though, was mostly related to information extraction. With such techniques it would be possible to effectively transform human into machine knowledge (e.g., scientific or business texts to logical sentences). For example: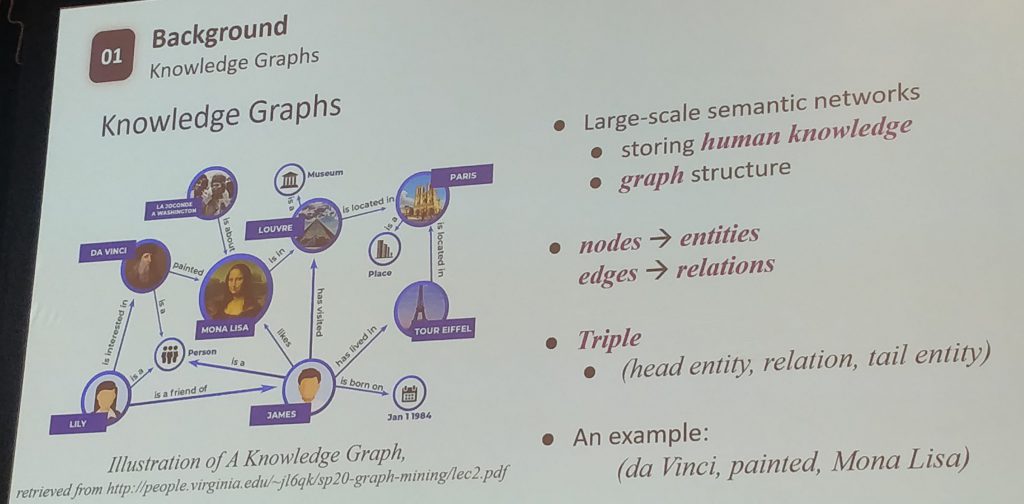 Philosophical Aspects: attention, priors, compositionality and more
The special edition with the Turing Award laureates, as well as the talk with Daniel Kahneman, brought some interesting reflections about where the field should go.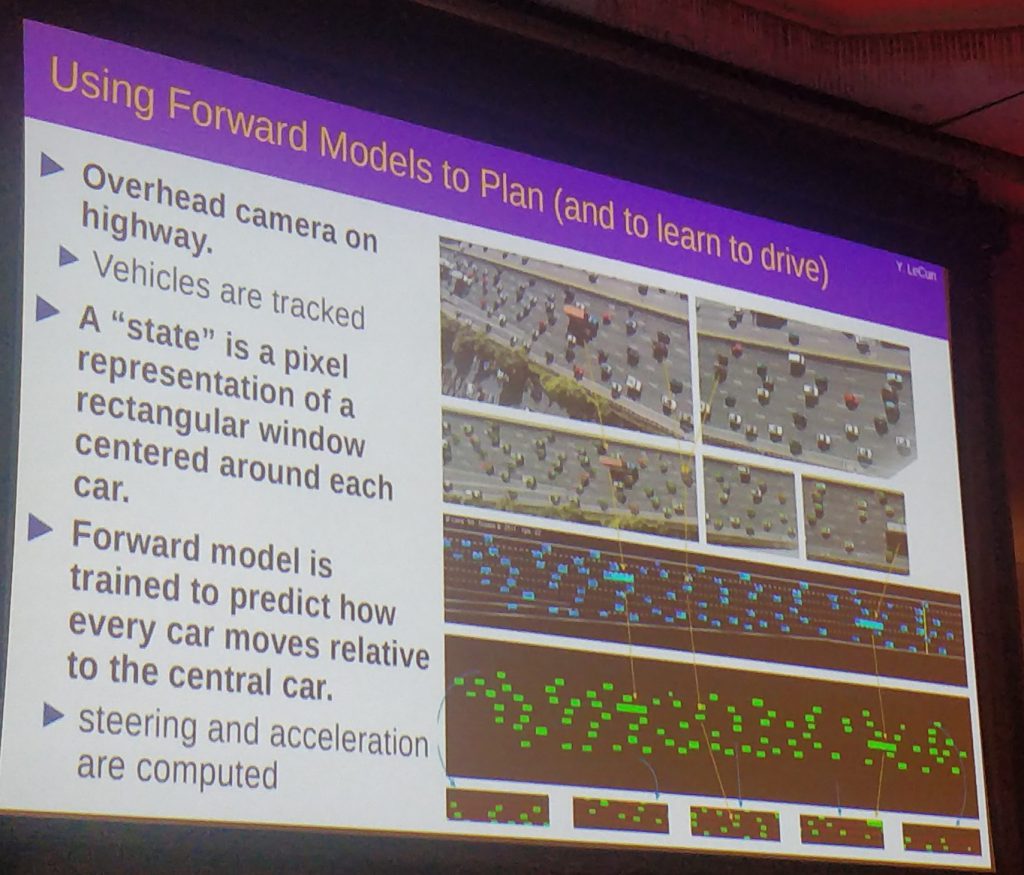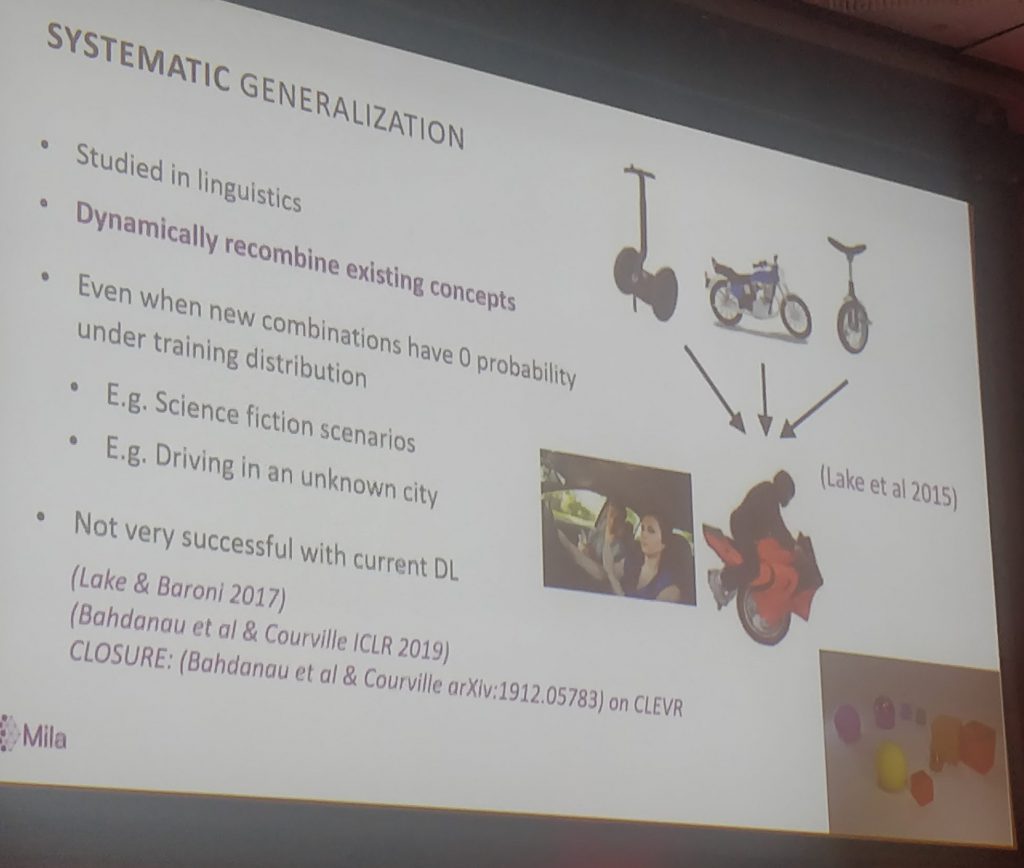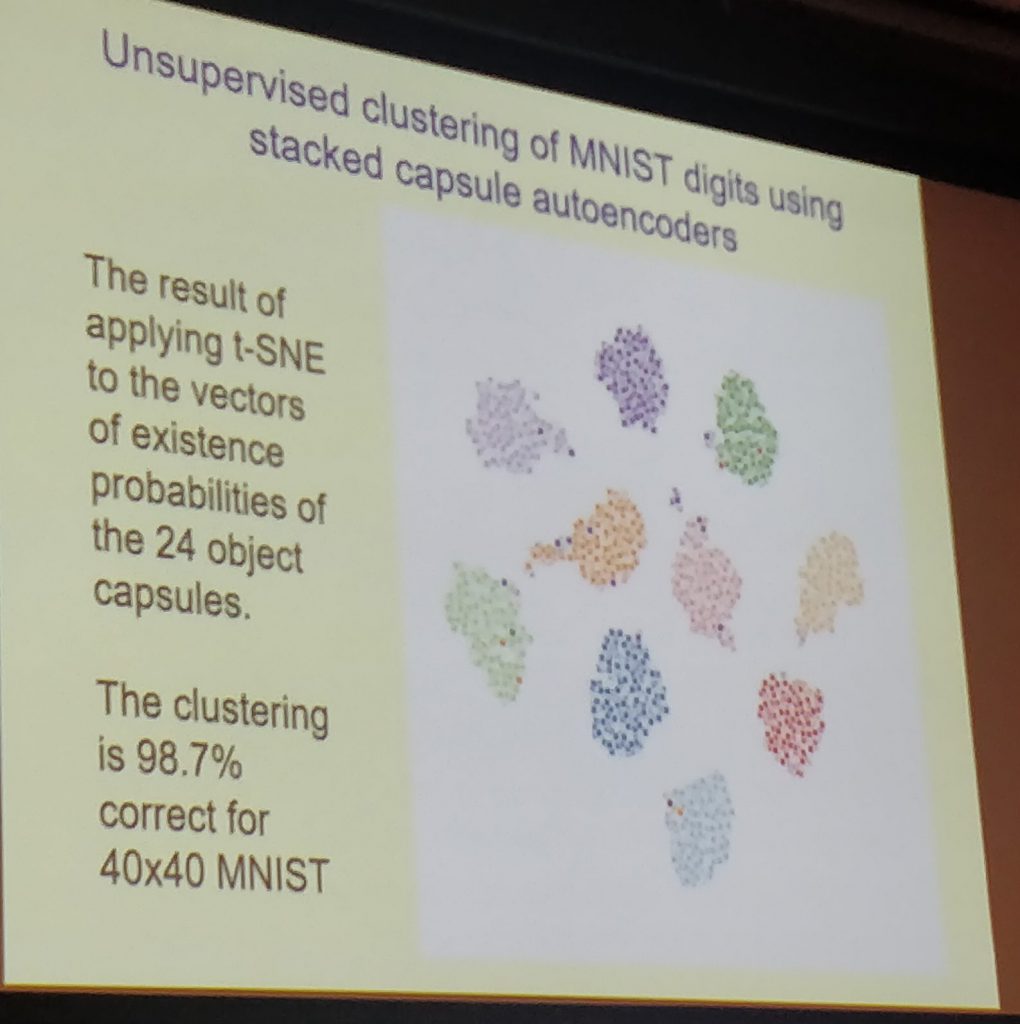 Other Themes and Results